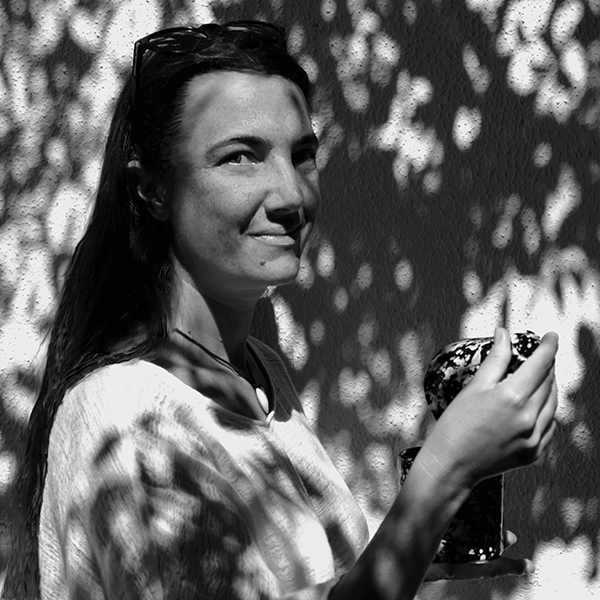 Handcrafted design, inspired by the iconic shape of the Itria Valley trulli, designed by Carola Altamura, handmade by the master potter Franco Fasano in Grottaglie.
Carola fra i Trulli is an Italian reality born from Carola Altamura's idea, which was inspired by her Apulian roots and by her passion for interior design.
Her creations resolve the need to create hospitable living spaces that make you feel welcome.
Her Trulli, handmade in limited editions, are numbered to guarantee their craftsmanship and uniqueness.
Each Trullo is hand made in Italy by the Master Potter Franco Fasano. Thanks to his experience, the artisan reinvented the "Macchiato", a traditional Apulian dripping technique.
The fragrance of the candles and diffusers are of two type, fig and oak. Carola Altamura wants to spread a sense of relax and freshness to your house with her scents. 
Sustainability is an important issue for the brand, there is a very strong attention about the environmental impact of every action. This is one of the reason why Carola Altamura choose only natural materials, that aren't dangerous for the planet. 
Clay, soy wax, natural cotton wick and a totally sustainable packaging with recycled cardboard. 
Candles and Diffusers are also an elegant and colorful home decor product. A decorative object perfect to create new sensorial atmospheres around the house. 
The fragrance are refillable, you can change the candle with great flexibility, and you can also use the candleholder in a lot of creative ways.