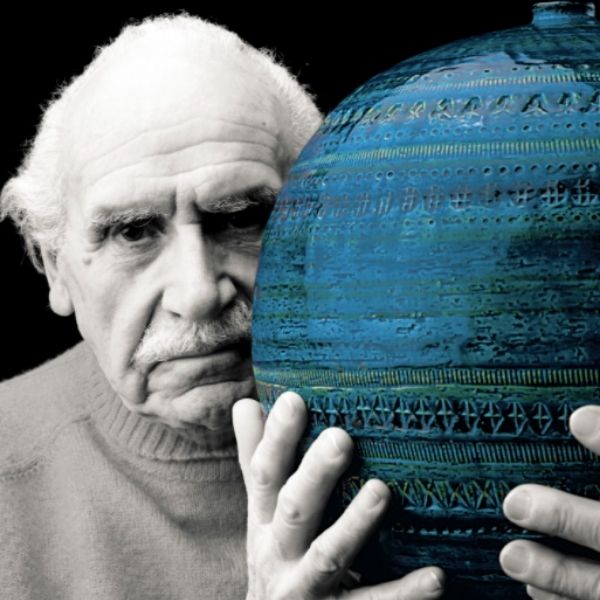 ALDO LONDI
Sculptor - Ceramist
Bitossi Ceramiche is a historic Italian brand that has made its mark on the world of design, thanks to its collaboration with important figures on the Italian scene and its constant experimentation.
Since 1536, the Bitossi family has been present in Montelupo Fiorentino. Guido Bitossi founded the Guido Bitossi artistic majolica business in 1921 on the strength of the tradition maintained by ceramists, kilnsmen, sculptors, and painters, which is very much connected to tradition and the classical style. 
The entrance of Aldo Londi, whose artistic direction was immediately oriented towards the distinctiveness of the Italian product and the active updating of taste changes in design. He gave to the company a modern turn during the 50s.
Over the years, the company has welcomed several designers who have created new lines, interpreting tradition and further developing its artistic identity. Among these is Ettore Sottsass, who began experimenting within the Bitossi factory in 1955, and has greatly influenced the history of Italian design. 
During their collaboration, Ettore Sottsass and Aldo Londi formed a strong bond that allowed them to experiment, try, and try again until they arrived at unique products. The result of continuous research and strong knowledge of the material.
Bitossi now focuses on research and design of designer ceramics, and it continues to interpret tradition by re-presenting iconic Aldo Londi subjects.
It is not by chance that many of the external collaborators, architects and designers, are inspired by the techniques of the past documented in the Historical Archive. In the never-ending search for the right balance of know-how, innovation, and research.
Bitossi Home is the sister-company of Bitossi Ceramiche, the brand offers a series of contemporary, imaginative and playful products that meet the taste of a public that wants to make their table different, thanks to the contamination of different styles.
The projects are created in collaboration with young designers who help interpret the tastes of the present.