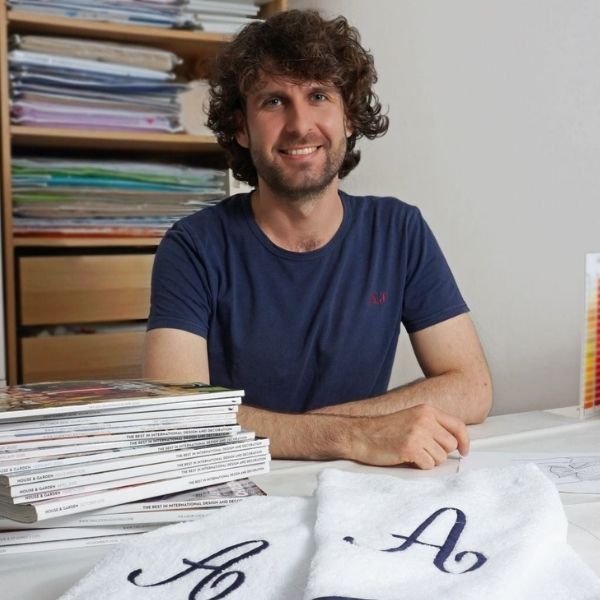 Linen fabrics are one of the oldest textiles used by humans. Made from the common flax plant, the wild flax fibres have been spun, dyed, and knotted for 30 thousand years.
Andrea Acciaio, born in 1990, has always had a strong creative streak, which was clear from a young age when his passion for drawing emerged.
His school career, however, led him to make other choices, only to re-embrace his artistic propensity with the birth of his e-commerce.
The collaboration with skilled craftsmen who embroider and decorate only the best fabrics, becomes the strength of the brand.
Andrea Acciaio signs each product made on the basis of tradition and the combination with the refined craftsmanship Made in Tuscany.
Akireh started collaborating with Andrea Acciaio in 2021. On the site you can find an important selection of made in Tuscany products.
We invite you to invest in the quality and craftsmanship of Made in Italy to preserve its tradition.