ALTREFORME
Valentina Fontana Castiglioni // Founder
altreforme gives life to creations that stand out for their original design, strong creativity and eco-sustainability. Resulting from the experience gained in the aluminium sector and the constant search for innovation.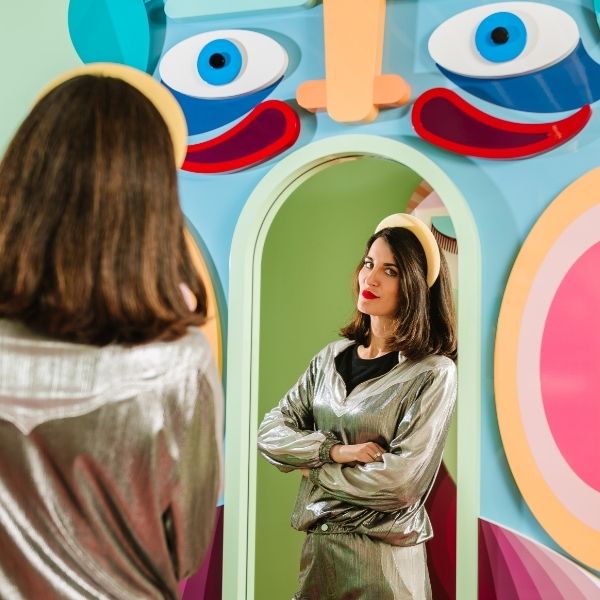 The company was founded in 2008 thanks to the intuition of Valentina Fontana Castiglioni. Founder of altreforme and vice-president of Fontana Group, a family business operating in the automotive sector, the latter has transmitted to altreforme its know-how on aluminium processing, through the sharing of patents and production processes. 
The brand enhances the material used through the creation of high-end furniture collections, which can be declined in every aspect: finish, shape and color.cDesign meets aluminium, a noble and resistant metal, in the design of pieces of furniture that are extraordinarily light. Moreover, each customer has the possibility to customize the objects, creating new and personal combinations. altreforme stands out for its sustainable approach to the world of design, adopting green choices to protect the environment. This commitment is realized in various stages of production, from raw materials to non-invasive production processes. The aluminum used is 100% recyclable and eco-friendly, the research and innovation brought by the company to the sector are applied especially on this material. 
Architects, interior and contract designers actively collaborate to create bespoke objects that exploit the unique properties of aluminum. The brand has seen its distinctive elements, including the innovation it has brought to the world of design, recognized by the Elle Decor Design Award.
altreforme has forged exciting collaborations with important fashion brands, such as Moschino. The collection has focused on the figure of Harlequin, with the production of mirrors, partitions, boxes, tables etc.. A demonstration of how design and fashion can often converge, giving shape to a unique synergy. The one with Chupa Chups was another happy collaboration that gave birth to a colorful collection full of references to the surrealist artist Dali, creator of the logo.
The District collection designed by Marco Piva introduces cases, bookcases, tables and chairs up to the lighting, in different size: the leitmotiv is the aluminium and its versatility. Colours, sounds and tastes from the world echo in the names selected for the products... in order to relive the atmospheres of some of the most international elegant districts.
The Arlecchino collection by Moschino represents the successful union of design & fashion that gives life to iconic products, that reflect irony and creativity, main ingredients of the Italian Maison eclectic and elegant style; an expression of creativity that brings together technologies and innovations to mix them with feelings, emotions and colours.